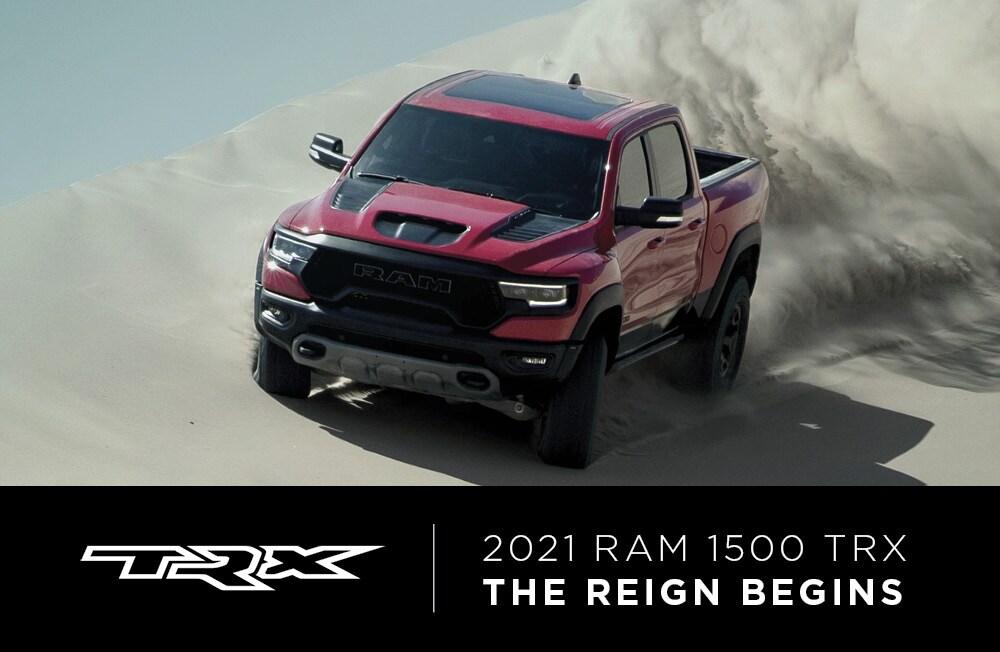 Introducing the 2021 Ram 1500 TRX
The most powerful half-ton pickup ever produced*!
Starting from $93,995*
2021 Ram 1500 TRX Features
Supercharged 6.2L Hemi V8+ with 
702 horsepower and 650 lb-fit of torque
12-inch touchscreen with customizable performance and off-road pages
35-inch Goodyear Wrangler Territory All Terrain Tires
Bilstein Black Hawk e2 Shocks
Cast-iron engine block
19 speaker Harman Kardon sound system
Interior Alcantara leather and carbon fibre trim
And more!
Contact us below for more information.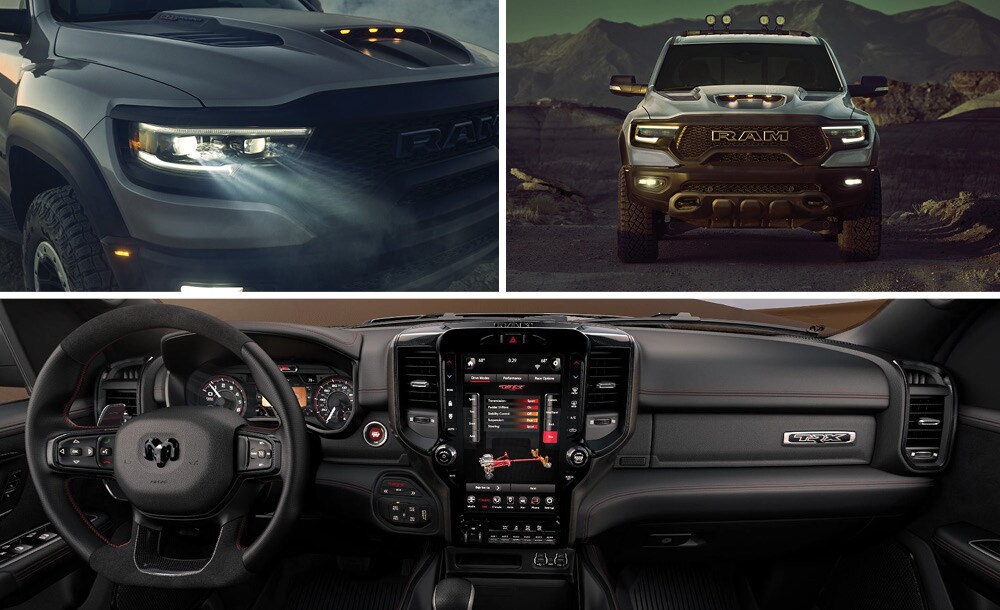 Request More Information
*
Based on Automotive News Full-size Pickup segmentation. Images may not represent the exact production model. Price subject to change.